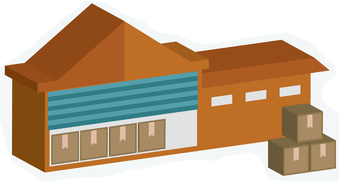 Affiliated Warehouse Companies supplies high quality warehousing services across North America.
Some have referred to Charlotte as North Carolina's "commercial hub," so you as you might imagine, there is high demand for warehouse space in North Carolina.
Luckily, you do not have to worry about doing the legwork and research necessary to secure warehouse space in Charlotte, at least you won't have to when you work with Affiliated Warehouse Companies.  We specialize in helping businesses in an assortment of industries find the warehouse space they need—at no cost or obligation! That is right; since we work on behalf of warehouse companies, we do all of the work for you so all you have to worry about is dropping off your products or goods at a reputable Charlotte warehouse.
We represent many types of warehouses, such as public, contract, cooler and freezer and hazmat warehouses. Click to our "Why AWC" page for a complete look at all the types in our network.
For more information or to inquire about warehouse space in Charlotte, fill out a contact form or visit our contact page.