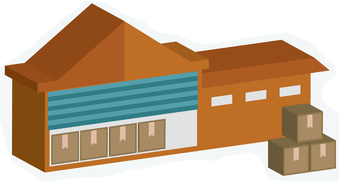 Affiliated Warehouse Companies supplies high quality warehousing services across North America.
Are you looking for a place to store products and equipment in Grand Prairie, Texas? Are you so short on time during the workday you can barely eat lunch, let alone find the right warehouse for your needs? If that is the case, you should consider taking advantage of Affiliated Warehouse Companies' unique services.
For many years, we have been the go-to source for individuals and businesses looking for a reliable warehouse to store important items. We have helped customers find the perfect, trustworthy warehouse throughout the state of Texas, including in Grand Prairie, Texas.
Our company helps our clients find warehouses for a wide array of products. For example, let's say you need to store products that need to be kept cold a certain temperature; in that case, we help you find a freezer and cooler warehouse that suits your exact needs. Please see our see our "Why AWC Page" to see all of the different types of warehouses we can help you find.
If you have any questions or if you would like to inquire about public warehouses in Grand Prairie, Texas, contact the experts at Affiliated Warehouse Companies today.
Use our warehouse finder to find a warehouse solution in Grand Prairie