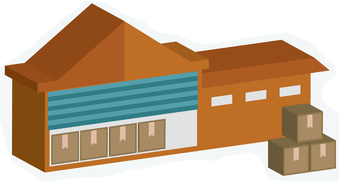 Affiliated Warehouse Companies supplies high quality warehousing services across North America.
For over six decades, Affiliated Warehouse Companies has helped businesses in various industries find the warehouse space they need. We represent warehouses throughout North America, including those in Greenville, South Carolina.
Since we are a third party marketing representative for warehouses, we will, at no cost or obligation to your business, do all of the necessary research and legwork for you in your pursuit of warehouse space in Greenville. We help businesses find various types of space, including but not limited to public, contract, cooler and freezer and hazmat warehouses. For a complete look at all the different types of warehouses and professional services we represent, click over to our "Why AWC" page.
We only work with reputable warehouses, so feel rest assured knowing your products and goods will be in safekeeping. If you would like to learn more about how we can help your business, or if you would like to get started on finding warehouse space in Greenville, South Carolina, contact us today.