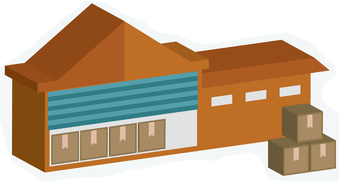 Affiliated Warehouse Companies supplies high quality warehousing services across North America.
Located in Washington County in Western Maryland, Hagerstown, Maryland, is sixth largest incorporated city in the Old Line State. Aptly nicknamed "Maryland's Gateway to the West," Hagerstown is known for being a hub of transit and commerce. As such, warehouse space in Hagerstown, Maryland, is almost always in hot demand.
Fortunately, Affiliated Warehouse Companies can help you find the warehouse space your business needs at no cost or obligation to your company. We work on behalf of warehouses as a third party marketing representative, so it is our job to help them fill available space. Our company represents a bevy of different warehouse types, including public, contract, cooler and freezer and hazmat warehouses. See our "Why AWC" page for an extensive look at the types of warehouses we represent.
Rather than waste company resources on finding the warehouse space you need in Hagerstown, turn to the experts at Affiliated Warehouse Companies.
If you have any general or specific questions, and if you would like to get started on reserving warehouse space, contact us today.