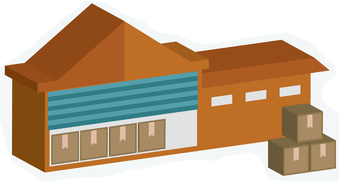 Affiliated Warehouse Companies supplies high quality warehousing services across North America.
Does your company need warehouse space in La Porte, Texas? Do you have enough time to do all of the necessary research and legwork to find a warehouse in La Porte? If you do not, let the experts at Affiliated Warehouse Companies take care of it for you.
We are third party marketing representative for warehouses throughout North America, including warehouses in La Porte. Our company makes it a point to only represent reputable warehouses. Depending on your specific needs, our representatives can help you find public warehousing, contract warehousing, hazmat warehousing , freezer and cooler warehousing and many other types. We recommend taking a look at our "Why AWC" page for a complete list of all the different types of warehouses we represent.
If you would like to learn more about our services, or if you would like to get started on finding warehouse space in La Porte, Texas, contact us today or fill out the contact form on the page.