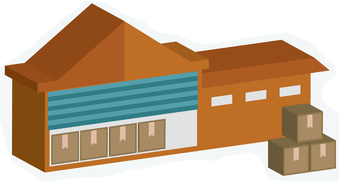 Affiliated Warehouse Companies supplies high quality warehousing services across North America.
Located less than two hours from New York City, New Haven is Connecticut's second largest city. If your company does business in or near New Haven and you need reliable warehouse space, the specialists at Affiliated Warehouse Companies will find you exactly what you need.
Affiliated Warehouse companies is a third party representative of warehouses throughout North America, and as part of marketing we do for them, we work to help them fill up their open space. As such, at no cost or obligation to your business, our team can do all of the research and legwork necessary to help you find the right warehouse space in New Haven. It's the ultimate "win-win" situation.
We help businesses find public, contract, cooler and freezer and hazmat warehousing space, among many other types. Look at our "Why AWC" page to see the full list of the different warehouse types we represent.
To begin the process of finding the warehouse space you need in New Haven, contact us today.