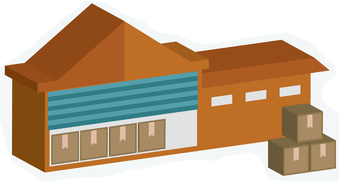 Affiliated Warehouse Companies supplies high quality warehousing services across North America.
Is your company looking for warehouse space in Ontario, California? Do you need warehouse space in a hurry but are not sure where to turn? If so, the experts at Affiliated Warehouse Companies can help.
We specialize as a third party marketing representative for warehouses, including warehouses in Ontario, California. At no cost or obligation to your company, we do all of the necessary legwork and research for you, and find you the exact type of warehouse space you need.
From public and contract warehouses to cooler and freezer and hazmat warehouses, our team can help you find nearly any type of space you need.  Click on our "Why AWC" page for a full look at all the different types of warehouses we represent.
We have been helping businesses find the warehouse space they need since 1953. Our company only represents warehouses with impeccable reputations, so feel rest assured knowing we find you space with a reputable warehouse.
To learn more about how we can help your business, contact us today.