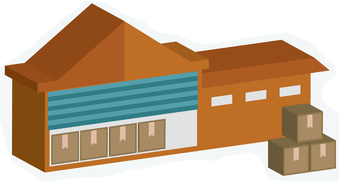 Affiliated Warehouse Companies supplies high quality warehousing services across North America.
As the fourth most populous city in the entire state of Virginia, Richmond is a popular place for companies to do business. As such, warehouse space in Richmond is always in hot demand.
Fortunately, if you need warehouse space Richmond, Virginia, but do not have the time to look for a reputable warehouse, Affiliated Warehouse Companies can help –at no cost or obligation to you. We work on behalf of warehouse companies to help fill their space, and we can find you space in public, contract, cooler and freezer, hazmat and several other warehouse types. Check out our "Why AWC'' page for a full look at all the different types of warehouses we represent.
Advantageously, we also find you space at the best available price, and we only work with partners with a sterling reputation. To get started on securing warehouse space in Richmond, fill out the contact form on the page or contact us at your convenient.