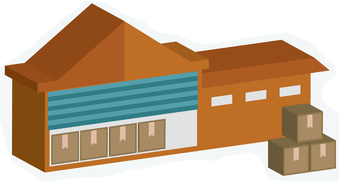 Affiliated Warehouse Companies supplies high quality warehousing services across North America.
Do you ever feel like no matter how hard and fast you work, there are still a million things on your to-do list at the end of a given day? The best remedy for this daily stress creator is to have systems in place to help you reduce your workload.
Companies in a wide range of an industries have a particular system in place when it comes to finding the warehouse space they need—they trust in the experts at Affiliated Warehouse Companies to find them the warehouse type and space that suits them, at the most favorable rates.
We help businesses throughout find warehouse space in places far and near, including those looking for warehouses for rent in Seattle, Washington. Whether you need a contract, public, freezer or hazmat warehouse to store your goods, we help you find exactly what you need.
Take a gander at our Services page to see the different types of warehouses we work with.
To get started on finding your company warehouse space in Seattle, contact one of our representatives today.
Use our warehouse finder to find a warehouse solution in Seattle