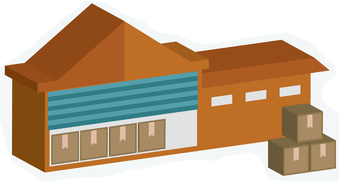 Affiliated Warehouse Companies supplies high quality warehousing services across North America.
Founded in 1953, Affiliated Warehouse Companies has helped businesses in numerous industries find the warehouse space they need throughout the United States and in parts of Canada, Mexico and Puerto Rico.
Regardless of where you are located, our experts help you find the public warehouse space you need. For instance, if you are looking for warehouses for rent in South Kearny, New Jersey, we find the perfect option to suit your specific needs.
Thanks to vast network of industry contacts, we find warehouse space for nearly any type of business. If you need freezer and cooling warehouse space, HazMat warehouse space or some other type of specialty, we will find the perfect place for you to turn.
Simply contact us or fill out an online form to begin the process of finding the perfect warehousing space for your needs. At no charge, we perform research for you and gather an accurate quote, saving you time and money in the process.
To learn more, contact one of our representatives today.
Use our warehouse finder to find a warehouse solution in South Kearny