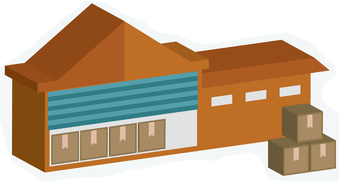 Affiliated Warehouse Companies supplies high quality warehousing services across North America.
Suffolk, Virginia is the 14th largest city by area in the entire country, and the largest by area in the state. As you might expect, warehouse space in Suffolk can be at a premium, but not if you let the experts at Affiliated Warehouse Companies help.
From our beginning in 1953, we have served as a third party, marketing representative for a wide variety of warehouse types. Since we work on behalf of warehouses, we do all of the research and legwork for your business at no cost or obligation to you. By having us do all of the legwork for you, you will be able to save your company time, effort and money, and ensure you are not wasting manpower on something we can do for you.
We represent all sorts of warehouses, including but not limited to public, contract, freezer and cooler and hazmat warehouse. See our "Why AWC" page for a full look at the all of the warehouse types we represent in our network.
If you would like to learn more about our services or receive more information about how we can help your company, contact us today.