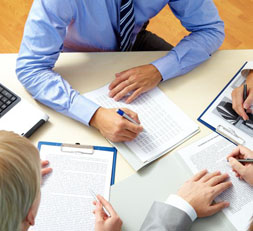 As a third-party representative of warehouses throughout North America, Affiliated Warehouse Companies has helped countless individuals and businesses find the right warehousing space for their needs at the most affordable rates. We represent a wide assortment of warehouses and our company can help you find warehouse space nearly anywhere, including in the United States, Canada, Mexico and Puerto Rico.
Since our inception in 1953, we have prioritized customer service; we strive to make it easy for even our first-time customers to find the warehouse space they need. We provide customers with pertinent information and help them find facilities that specialize in what they need, all free of charge to the customer. That's right—there is no charge to you, the customer, to receive the information you need and to obtain a quote from a specialty warehouse. Whether you need a public warehouse, a cooler and freezer warehouse or a HazMat warehouse, we'll help you find the right one for your needs.
Moreover, we work closely with all the warehousing partners we represent to help them with their sales and marketing efforts and to help them achieve new heights. Thanks to our years of experience, we have built up a vast network of partners, and our reach has allowed us to help customers find the warehouse space they seek in nearly any area of North America.
If you would like to learn more about the benefits of working with Affiliated Warehouse Companies, please contact us today.