Electronics Warehousing: Finding the Right Fit for Your Needs
In today's fast-paced world, the need for efficient and specialized warehousing has never been more crucial. From smartphones to televisions, the electronics industry has complex storage requirements. Without the right warehousing partner, these intricate demands can quickly become overwhelming. That's where we come into play. Having worked extensively in the warehousing industry, we know how to find the right electronics warehouse for your needs.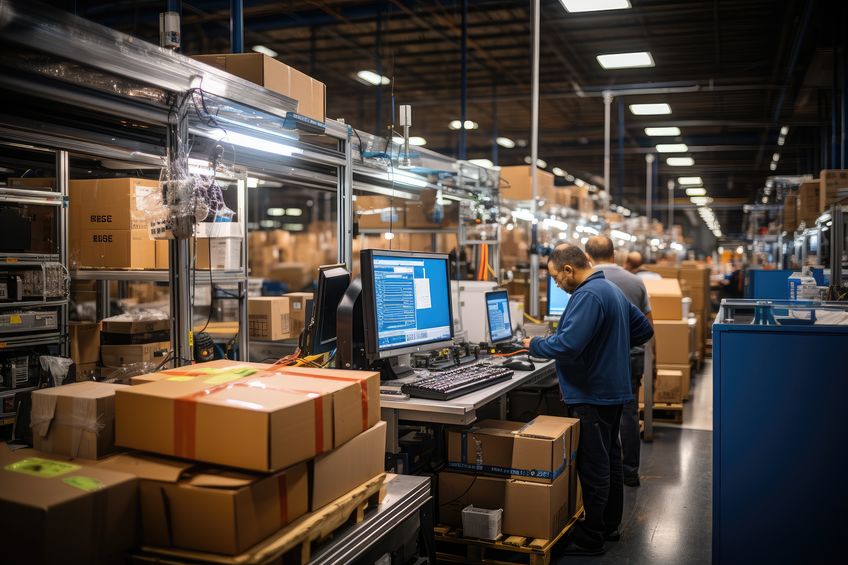 Understanding the Electronics Warehousing Landscape
Electronics are not like ordinary goods. They require specific conditions. Be it dry, air-conditioned, cooler, or even specialized chemical HazMat spaces; these items need to be treated with care. Not just any warehouse will do. You need a warehouse that understands the intricacies of your products, ensuring they remain in mint condition.
While there are myriad options out there, finding the perfect fit can be a daunting task. Do you opt for a public warehouse or a contract one? Should you prioritize space, labor, or perhaps focus more on the temperature controls? What about other services like e-commerce, cross-docking, or even packaging? The choices can seem endless and, quite frankly, a bit overwhelming.
Find a Warehouse
Why You Should Rely on Expertise
We've spent over 70 years mastering this field, ensuring our customers' needs are not just met but exceeded.
Our track record speaks volumes. We've been recognized time and again for our honesty, integrity, and professionalism. We believe in transparency and provide our clients with factual and up-to-date information on warehousing practices, legalities, and more. We're not just about storing your goods; we're about creating lasting relationships and ensuring you have peace of mind.
Taking the Next Step
So, what's stopping you from ensuring the best for your electronics? With the evolving landscape of the electronics industry, there's no better time than now to secure the perfect warehousing partner. Don't waste countless hours sifting through options when we've already done the heavy lifting for you.
And the best part? Working with us comes at no cost or obligation on your part. We're here to help, guide, and assist. By reaching out to us, you're not only ensuring the best warehousing solutions for your products but also supporting our continuous efforts to provide unparalleled service in the warehousing industry.
To get started, contact us.