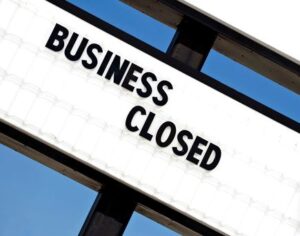 There are a lot of big box retailers that are going out of business all across the country. Toys R Us is one retailer that's closing all of its stores in the coming weeks and putting lots of people out of work. It's a sign of the times as many of these big box retailers simply can't keep up with those who are dominating the e-commerce space.
On the surface, this seems like it would be problematic for those cities and towns that are seeing retailers suddenly go out of business. But it's actually opening up a lot of opportunities for those companies focused on opening up warehouses in different locations all over the nation. Companies like Amazon and Ikea are swooping into these places and creating gigantic warehouses that are designed to allow them to get their products to their customers more quickly.
This should, at least in theory, end up being a great thing for the cities and towns that are losing retail stores. The warehouses that are opening are going to create more jobs than many of the retail establishments did. They're also going to inject some new life into these places. Staten Island, N.Y., for example, is in the process of welcoming new Amazon and Ikea warehouses at the moment. And those companies are bringing between 2,000 and 4,000 new jobs along with them. It's guaranteed to give the local economy a big boost.
There are going to be other new warehouses opening in cities like Staten Island in the near future. Those warehouses will create new jobs and make e-commerce more popular than it already is. It's sad to see so many retailers go, but it's encouraging to see what the next wave of business is bringing along with it.
Does your company need to rent warehouse space? Affiliated Warehouse Companies can help you find exactly what you're looking for. Call us at 732-739-2323 today to find the right warehouse for your business.