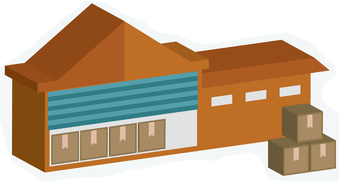 Affiliated Warehouse Companies supplies high quality warehousing services across North America.
Whether you need to find space at the last minute, or you are trying to plan in advance to make certain your company's goods are safely stored at a reputable warehouse, Affiliated Warehouse Companies will provide you with the guidance you need.
We built our sterling reputation by providing outstanding customer service to businesses from a wide range of industries searching for warehouse space somewhere in North America. For example, if you were looking for public and contract warehouse space in Charleston, South Carolina, our specialists will do all of the legwork for you and find you the exact space you need.
From public and contract warehouse space to freezer and cooler and hazmat space, we help businesses find an array of specialty warehouses.
We welcome the opportunity to help you save time, and we assure you we will help you find the most favorable rates from only reputable warehouses.
To learn more about how our process works, or to inquire about warehouse space for rent in Charleston, South Carolina, contact us today.
Use our warehouse finder to find a warehouse solution in Charleston SC