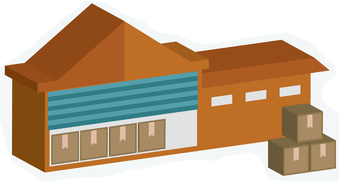 Affiliated Warehouse Companies supplies high quality warehousing services across North America.
Snugly rested in the Midwest near the Canadian border, Detroit is the most populated city in the entire state of Michigan. Renowned for being the epicenter of the American auto industry, Detroit is a popular place for logistical businesses to store their goods or products.  If your company is looking for a place to store your products, Affiliated Warehouse Companies can help you find the warehouse space in Detroit you need.
Since 1963, we have worked on behalf of warehouses throughout North America to help them fill available space. At no cost or obligation to businesses in need of warehouse space, we do all of the research and legwork for you, and help you find suitable space at a reputable warehouse in Detroit.
As seen on our "Why AWC" page, we work with many types of warehouses, including public, contract, cooler and freezer and hazmat warehouses.
To inquire about warehouse space in Detroit, fill out a contact form or visit our contact page.