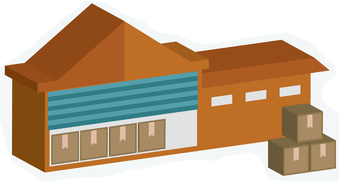 Affiliated Warehouse Companies supplies high quality warehousing services across North America.
For many decades, Affiliated Warehouse Companies has served as the go-between for warehouses and businesses in a wide range of industries. As a third party, marketing representative for warehouses, we help all types of companies find the warehouse space they need, at no cost to the business. We help companies find warehouse space throughout North America, including in Elwood, Illinois.
As seen on our "Why AWC" page, we help businesses find all sorts of warehouse space, including space in public, contract, cooler and freezer and hazmat warehouses. Take a look at the "Why AWC" page for a complete look at the different types of warehouses we represent.
Working with us means saving your business time, energy and money. We always work to get you the most affordable rates, and we only work with warehouses that have sterling reputations. You will not have to worry about doing research, making phones calls and completing other legwork tasks. We handle it all for you.
For more information, contact us today.