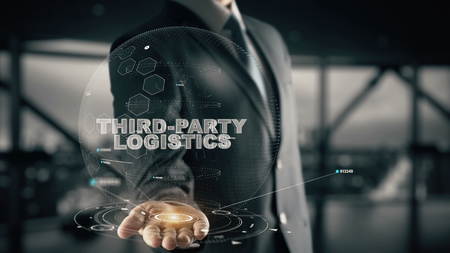 If you have a business and you seem overwhelmed, perhaps it's time to consider utilizing help from a third-party logistics company. This is especially true when it comes to order fulfillment. Sometimes the orders are beyond the scope of being handled "in-house." It might be no longer feasible to handle all the logistics of your business on your own! 
Partnering With a Third-Party Logistics Company
Third-party logistics companies help businesses accomplish more by helping with things like inventory management, warehousing, and order fulfillment. Imagine if you were to work with a company that had the right tools and infrastructure to do automated retail order fulfillment… wouldn't that beat doing everything manually, on your own?
What are some of the things a third-party logistics company can specifically handle for your business? Well, there's the business of receiving and storing inventory. Your items may end up in a warehouse where they're organized and stored on shelves, in bins or on pallets. Then, if and when someone places an order, the fulfillment process begins. Items must be "picked" and then "packed." Then, they're shipped out to be delivered to customers. If needed, the warehouse might even handle returns on your behalf. 
Managing inventory, fast shipping, and the ability to handle distributed inventory (where inventory is split between locations such that items can be shipped to customers from their closest facility) are all benefits of augmenting your business with help from third-party logistics companies. 
You might find that your new partner has the latest technology to make processes automated, faster, and more efficient. This is a great thing. Ultimately, utilizing help can actually help maximize profits. You save time and money by "outsourcing" jobs to others who can do the job cheaper and faster than you can do in-house. You can also leverage their industry expertise while expanding your reach. 
If you're shipping more than a 100 orders per month, you're running out of space for your inventory, and/or you want to offer faster shipping deals to your customers, consider working with a third-party logistics company.