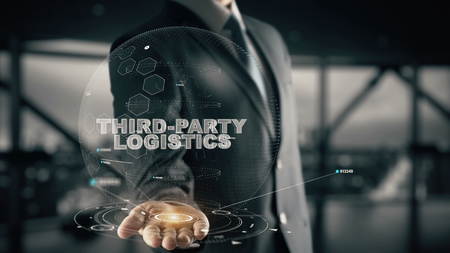 Sometimes you can't do it all on your own. That's when it's good to connect with a third party logistics partner. They can provide a wide range of services to customers.
As a part of supply chain management, third party logistics partners can help a company handle things like distribution, storage, transport and fulfillment services to customers.
Examples of Third Party Logistic Services
What are some examples of specific services? Procurement involves ordering and receiving goods from elsewhere in the supply chain. Order fulfillment involves receiving orders from customers, and then picking/packing/arranging their orders to be completed and delivered to them. If and when a company needs to store goods, a third party logistics partner can find them a place (typically a warehouse) to store items. And if/when goods need to be moved, that same partner can figure out details about transporting goods from one place to another.
Third party logistics can also involve IT systems integration, inventory management, data exchange, tracking of goods, fleet optimization, consolidation of goods, freight forwarding, reverse logistics and more.
Are you currently looking for a third party logistics partner? Affiliated Warehouse Companies can help you with your search. Please call 732-739-2323 and ask about our high quality warehousing services available across North America. We can find dry, cooler, freezer and even hazmat warehouses for you to work with, as we maintain a working relationship with numerous warehouses in the U.S., Canada, Mexico and beyond.
In business since 1953, Affiliated Warehouse Companies is located in Hazlet, NJ, and can provide you with honest, factual and accurate information on all aspects of public warehousing, at no cost or obligation to you. In addition to assisting you in gathering rates and data on public warehousing, Affiliated Warehouse Companies can be your resource on public warehousing, including site selection, warehousing law, insurance, transportation studies and more.