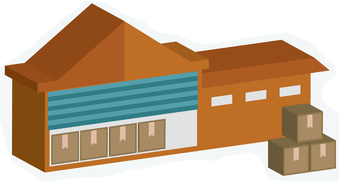 Affiliated Warehouse Companies supplies high quality warehousing services across North America.
Affiliated Warehouse Companies helps small, medium and large businesses find the warehouse space they need in a given location. We help you find warehouse space nearly anywhere, including in Kansas City, Missouri.
If you are looking for a warehouse for rent in Kansas City, our specialists will do all of the research and legwork for you, at no cost to you. We help companies find a wide range of warehouse types, including public, contract, freezer and cooling and hazmat warehouses, among many others. For a further look at the type of warehouses we can help you find, look at our Services Page.
With over 60 years of industry experience, we have a vast network of contacts, and we know where the best and most reputable  warehouses are located. We find you a trustworthy warehouse with space for rent, and we find it for you at the best price points.
To learn more about how we can help your business, contact us today.
Use our warehouse finder to find a warehouse solution in Kansas City MO
Use our warehouse finder to find a warehouse solution in Kansas City KS