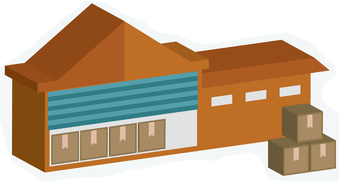 Affiliated Warehouse Companies supplies high quality warehousing services across North America.
Nashville is far more than just the home of country music; it's also the capital of Tennessee and economic hub of the state.
As you might expect, warehouse space is always in demand in Nashville. If your company is in need of warehouse space in Nashville, but you're having trouble finding some, or don't have the manpower to do the necessary research and legwork to find a reliable option, the experts at Affiliated Warehouse Companies do all of the heavy lifting for you.
To summarize, we work as a third party marketing representative for warehouses throughout North America. At no cost or obligation to you, we do all of the necessary research for you, and find you the space you need in one of the reputable warehouses we represent.
Take a look at our "Why AWC" page for a complete look at all of the warehouse types we represent, including public, contract, freezer and cooler and hazmat warehouses.
To begin the process of finding warehouse space in Nashville, contact us today.