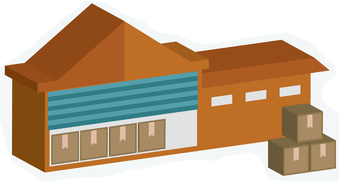 Affiliated Warehouse Companies supplies high quality warehousing services across North America.
For the past six-plus decades, Affiliated Warehouse Companies has worked tirelessly to help companies in wide range of industries find the warehouse space they need in a given location, including in San Antonio, Texas.  Regardless of the type of warehouse space your company needs, we help you find it—at no cost or obligation.
Yes, you read that last part right; we work on behalf of warehouse companies, so there is no cost or commitment on your end, and we take care of all the research and legwork for you once we know what you need. We only work with reputable warehouses, so feel confident knowing you will be storing your goods and products in a trustworthy establishment.
Public, contract, cooler and freezer and hazmat warehouses are among the different establishments we work in conjunction with. We suggest taking a look at our "Why AWC" page to see all the different warehouse types we work closely with.
For more information or to begin the process of finding the warehouse space you need in San Antonio, contact us today.