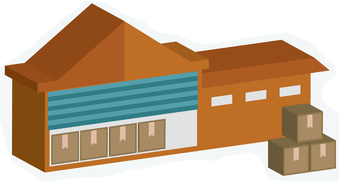 Affiliated Warehouse Companies supplies high quality warehousing services across North America.
Scranton, Pennsylvania, is more than just the setting for remarkable television series The Office; it's also one of the largest cities in all of Pennsylvania and an important part of the state's economy.
If your logistical business needs warehouse space in Scranton, the experts at Affiliated Warehouse Companies can help you find just what you need. For over six decades, we have served as the go-between for logistical businesses and warehouse companies. To paraphrase what we do, we do all of the research and legwork for your logistical company and find you suitable warehouse space in a given location—at no cost or obligation to your company!  Yes, that's right, no cost or obligation to you, since we work on behalf of warehouse companies.
We only work with reputable warehouse companies, so feel rest assured knowing your goods will be in a safe and trusted environment.  Public, contract, freezer and cooler and hazmat warehouses are among the many different types we work with.
If you have any questions or would like to begin the process or reserving warehouse space in Scranton, contact us today.