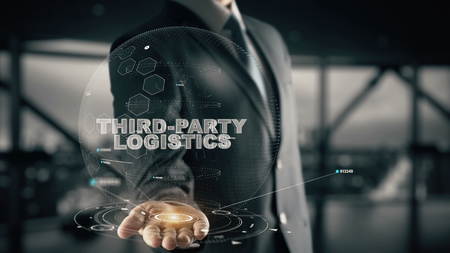 When you first launch an e-commerce business, it's exciting to start to see sales coming in. However, once those sales start piling up, it's easy to get overwhelmed when it comes to fulfilling orders on your own. Rather than renting your own warehouse space to store all your products and coming up with a system for shipping them out to your customers, let a logistics company help you out. Here are the biggest advantages of relying on third-party logistics.
Negates the need for a long-term warehouse lease
If you decide to rent warehouse space for your e-commerce business, you're likely going to be asked to sign a long-term lease. This will require a big commitment on your part and could force you to work out of a warehouse that no longer works for your company at some point in the future. By using third-party logistics, you can steer clear of signing a long-term lease and take advantage of the flexible pricing options offered to you.
Helps you avoid having to hire warehouse workers
When you rent a warehouse space to store and ship products for your e-commerce business, you'll need to do more than just sign a long-term lease for it. You'll also need to hire a bunch of workers to take care of accepting orders and shipping them out to customers. You won't have to worry about staffing a warehouse when you have a logistics company in your corner.
Saves you money over the long run
There will be a cost associated with using third-party logistics. Nevertheless, over time, you could actually save a ton of money by utilizing the services of a logistics company as opposed to renting a warehouse and shipping products yourself. Logistics companies know the most effective and efficient ways to package and ship products and can save you a little bit of money on every order your company fulfills. That'll add up to big savings over time.
If you're interested in using third-party logistics for your e-commerce business, Affiliated Warehouse Companies can help. Call us at 732-739-2323 today to hear more about our e-commerce order fulfillment and warehousing services.