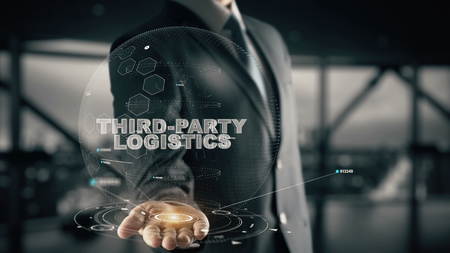 Some companies spend too much time worrying about warehousing, to the point of not getting other important work done. For those who are more worried about damaged inventory, looking over spreadsheets, or constantly thinking about OSHA compliance rules, there's a solution… Why not look for a third party logistics partner? Have them handle the headaches!
What's the Plan?
When looking for a third party logistics partner, you should know where your business is and where it is headed. That way, you can convey this key information to them. Let them know if you plan to have more and more SKUs or plan to develop new products. What will your forecasted monthly order volume look like in the months ahead? You see, the more information you can provide a potential logistics partner, the better off you'll be. You want to make sure they're on the same page as your company and can literally handle your plans for the future. If you've had certain problems in the past, let them know what those problems were and see if they say, "Oh, we can fix that easily."
Diverse Shipping Needs
Do you have diverse shipping requirements? These days people want their products more quickly than ever, and they can end up anywhere in the world. This presents a challenge for logistics partners. They need to know how you sell things– B2B, wholesale, retail, etc. Each type of channel presents its own shipping complexities. Which channel is most important to you and can your potential third party logistics partner meet your needs?
Pricing
How about pricing? Why not share some information with three different potential partners and then see how much money you'd end up saving if you dealt with each of those three? Tell them your storage and service needs. See if what they'd charge would save you money!
Location, Location, Location!
Finally, it makes sense to find a partner who has a location or locations near your customers. Think strategically so that you'll get products to customers quickly and efficiently.
If you're looking for a reliable third party logistics partner, learn why you should choose Affiliated Warehouse Companies.