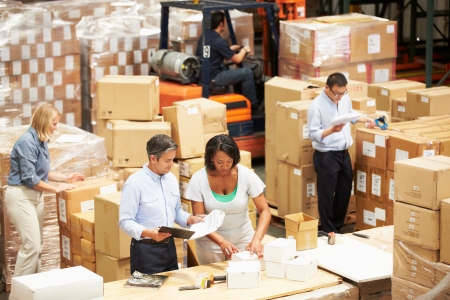 The market for warehouse space is tight right now. Rather than building new/more warehouses, most companies would rather lease and/or sign long-term contracts to store their goods. Therefore, current warehouse space is at a premium. What should you look for when choosing a warehouse and/or logistics services these days?
An Organized Warehouse Management System
First, be on the lookout for a strong warehouse management system. If they can provide pick and ship product orders to their customers, then that's a positive sign. Ideally, their inventory management system will integrate with yours such that you can know the details regarding your inventory as well as when it leaves the warehouse to be shipped to customers.
Shipping Processes
Next, consider shipping– how your product will be shipped matters when choosing a warehouse. If your product will be moved by railcar, then the warehouse needs to have a rail spur for loading and unloading products. What's more, they need the equipment to get products onto/off of railcars. If products will be shipped using railcars, is there a covered area where loading takes place, out of the elements? You wouldn't want your boxes getting all wet in rain and snow! If your products are moved via airplane, is the warehouse close to the local airport? For trucks, the warehouse needs to be near a major highway.
Storage Processes
Do your products need to be in a temperature-controlled environment? If so, make sure the warehouse you use has the capacity to keep things warm or cool depending on your needs.
Furthermore, most clients are looking for dry warehouse space that's kept secure with a fence and/or a security system. That way their product(s) will be kept dry at all times, and protected by security.
Utilizing the Right Resources
Finally, if you're not an expert on fulfillment or inventory management, look for a warehouse/logistics company that is. Let them handle those processes. See what services they offer– for instance, do they do palletizing, shrink-wrapping, and/or picking?
Affiliated Warehouse Companies can help you find high quality warehousing services to meet your needs in North America. Please call 732-739-2323 for more information.