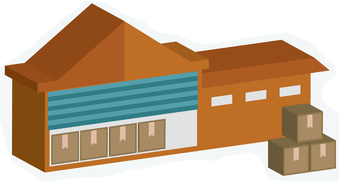 Affiliated Warehouse Companies supplies high quality warehousing services across North America.
The logistics industry moves at a frantic pace, and often times, businesses do not have the time or contacts to find the warehouse space they need in a given location.
Luckily, the specialists at Affiliated Warehouse Companies can come to the rescue. With over 60 years of experience, our company has built up an impressive database of warehousing contacts throughout the United States, and even into parts of Canada, Puerto Rico and Mexico.
As such, we help you find warehouse space in nearly any location, including Woodridge, Illinois. By getting in touch with one of our helpful representatives, you can have us do all of the legwork, and we will obtain an accurate quote for the specific type of warehousing services you need. We recommend you look at our "Why AWCO Page" to see all of the different services we can provide.
If you are looking for public warehouses for rent in Woodridge, Illinois, then be sure to contact the Affiliated Warehouses Company, and we will find you the best deal for your needs.
Use our warehouse finder to find a warehouse solution in Woodridge