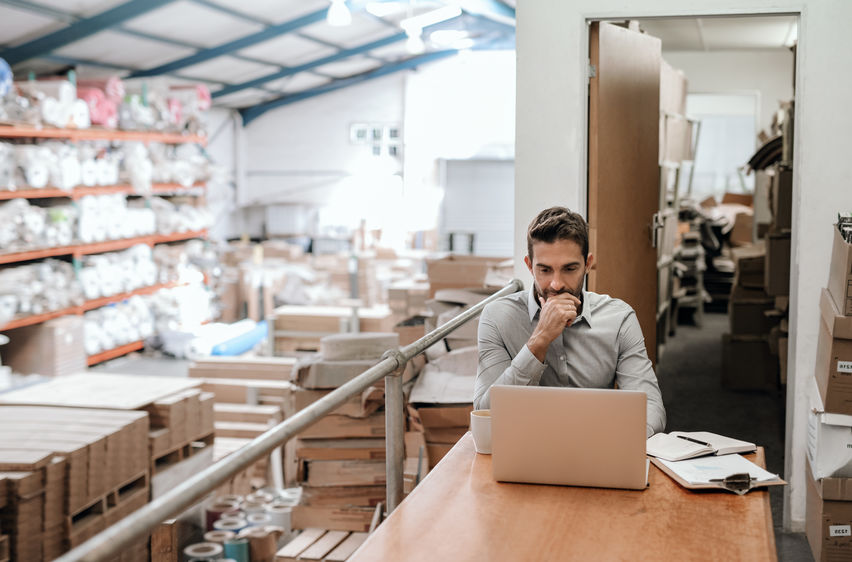 With ecommerce warehousing, there are several things to consider. What are some of those things?
Time Saving Storage
Well, for starters, think about chaotic storage, which was pioneered by Amazon. This is a way to store products without following a logical process. Instead, it involves putting things on any shelf space available when they arrive. Does it work? Strangely, yes. It's a time-saver for many warehouses.
Need for Speed
How about the need for speed? Ideally, with ecommerce, people want their stuff delivered quickly. So, it's best to target two-day shipping delivery times. People do not like to wait!
Blending of Modern and Traditional
What about combining traditional and ecommerce warehouse locations? That's definitely possible, and many companies do exactly this– they typically use a certain part of the warehouse for their ecommerce "section" though.
When it comes to ecommerce warehouse operations, it's a good idea to train employees using cloud-based computing and personalized training modules– this technology can help new hires learn quickly while reducing overhead costs.
Quick Pickers
Finally, with picking orders, ecommerce often needs fast picking, right? So zone pick-and-pass or multi-order pick to tote tactics work well for this purpose. It's also a good idea for warehouses to be adaptable with their pack zones or stations since ecommerce demands adaptability by its very nature. After all, demand fluctuates at different times– what's popular one week might not be the next…
Today more and more people are buying things online and expecting them to be delivered quickly– thus, ecommerce continues to grow by leaps and bounds.
Do you have an ecommerce business? Are you trying to find the right warehouse for your products and order fulfillment? Affiliated Warehouse Companies can help you with your search for the right warehouse, drawn from a quality list of dry, cooler, freezer and HazMat warehouses across North America. For more information, please call 732-739-2323 or use the online contact form, here.