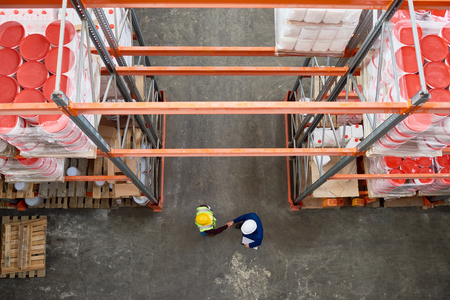 Does it seem like your business is always in need of more warehouse space? You could build a warehouse from the ground up and stock it with everything that you'll need to store your products. But it can be extremely expensive to take this approach. Rather than going this route, you should consider going with contract warehousing. Contract warehousing allows you to rent a specific amount of space inside of a warehouse for a set amount of time. It also provides you with a lot of the logistical help you'll need to make the most of your warehouse space. Here is how contract warehousing can help your business in a big way.
Provides you with the right amount of warehouse space
When you're in the process of searching for warehouse space, it can be difficult finding a warehouse that is the exact right size. This could lead to you moving into a warehouse that is a little bit too big or too small for your business. With contract warehousing, this won't be an issue. You can take control of the right amount of warehouse space so that you're not paying for space you don't need or paying for a space that's too cramped.
Allows you to use warehouse space for as long as you need it
There is a chance that your business won't need to use warehouse space forever. You might only need to use it for a few months or a few years before upgrading to a newer and more spacious warehouse space. Contract warehousing allows you to use warehouse space for as long as you need it before moving on for one reason or another. You can decide how long you want to commit to the contract warehouse space you use.
Saves you money compared to your other warehousing options
As we mentioned earlier, building a brand-new warehouse can be very expensive. It can also be expensive to keep a warehouse up and running when you own it. You can avoid a lot of the costs that you would usually face when you own or even lease a warehouse by obtaining contract warehouse space. You won't have to worry about maintaining the warehouse, and you also won't have to worry about filling it with the right equipment and employees since these things will be included in the price you pay as part of your contract with the warehouse owner.
Would you like to find out more about contract warehousing and see how it could benefit your business? Call Affiliated Warehouse Companies at 732-739-2323 today to discover how helpful a contract warehouse could be to your company.