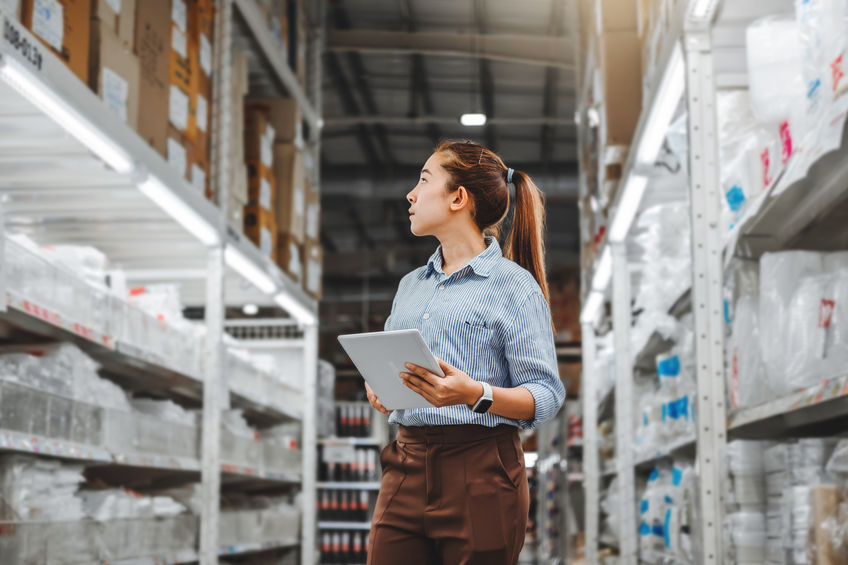 Why do some people consider working in a warehouse a great career choice? Well, a warehouse career offers variety, growth and a good paycheck. You can get on-the-job training and there's room to grow, over time. Best of all, it's a booming industry– warehouses are in high demand so that means lots of hiring– if you're looking to find work fast, chances are a warehouse would love to interview you.
The Warehousing Industry is Booming
Since the warehousing industry is booming and growing, it's a good choice for work if you want job security and opportunities for overtime. You don't have to have a lot of experience or a college degree to get work at a warehouse– entry level jobs don't require much, if any, experience. Managers want to hire those who have decent communication and organizational skills, as well as those who can work well independently and will reliably come to work. The specifics of the job can be taught "on-the-job."
Work Your way Up
Warehouses like to promote from within, so you could start out doing entry level work and then move into a different position that pays more, such as forklift operator, team lead, shift lead or logistics manager. Prove yourself, be reliable and dedicated and show you're a good team member and you're likely to be promoted.
Variable Scheduling
The nice thing about warehouses is that they have variable schedules so they're flexible. Maybe one month you want to work days and the next you prefer nights. There are multiple shifts to choose from at warehouses operating 24-7. Another nice thing about warehouse work is that there's variety– different areas to work within the warehouse doing different things as needed. If you want something repetitive, they've got that, and if you want something involving multi-tasking and details, they've got work for you, too. Some jobs are physically demanding if you like that sort of thing, while other jobs aren't– so it's good to know there's variety.
Are you looking for a warehouse for your products? Affiliated Warehouse Companies can help– call 732-739-2323.