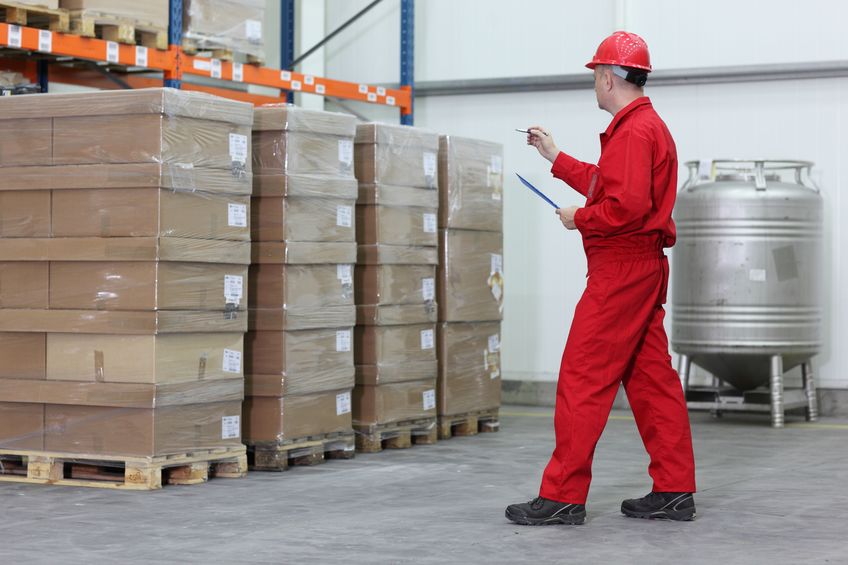 When it comes to warehouse safety, what's one of the major concerns? Warehouse falls are no joke. If a worker falls on the job, that can cost a company a lot of money, and, of course, it's no good for the worker, either, since they're injured!
Fall injuries make up a large percentage of workers' compensation and medical costs for companies from many industries. When workers fall and hurt themselves, they can't work and this creates a problem for the company. Can someone easily replace them? Or will the overall business suffer because so-and-so is "off for a couple weeks?"
What can be done to help ensure falls don't happen at your warehouse? Fall protection equipment can definitely help prevent falls and injuries.
Tie-Off Equipment
For starters, the right tie-off equipment should be used such that overhead rail systems help keep the tie-off point directly above the worker. This minimizes both free fall and swing fall hazards in the event of a fall. Depending on the space in the warehouse, overhead rail systems can be mounted on the ceiling or columns. If needed, there are mobile options available which travel from station to station.
Reduce Momentum
Related to the tie-off is the fall arrest lanyard. Ideally, a self-retracting lanyard will give a worker the connection that's needed to tie-off; It will also reduce momentum if there is a fall. Utilize a fall arrest lanyard that uses a slip-braking system that will decrease the arresting force associated with a fall.
Proper Equipment
Finally, warehouse workers who want to avoid nasty falls can use full-body harnesses to ensure safety when at height. With quick connecting buckles and a secure fit for the wearer, along with built-in padding, harnesses help keep workers safe at height.
Affiliated Warehouse Companies helps companies find high quality warehousing services across North America, including the U.S. and Canada. Are you currently searching for dry, cooler, freezer, or hazmat warehousing space? Call Affiliated Warehouse Companies at 732-739-2323 for more information.