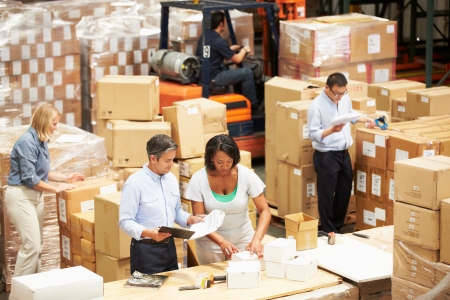 Co-working spaces have become very popular in recent years for those searching for a place to handle business. These spaces allow different companies to come together and work under one roof, thus preventing them from having to rent larger spaces on their own. Moreover, while it seems as though those who need warehouse space could follow suit soon and adopt their own version of the co-working trend. It's called co-warehousing, and it involves multiple companies sharing a common warehouse space. Here's why it could start to become a very popular option for many businesses.
It makes it easier for companies to find available warehouse space.
Thanks to the rise of e-commerce, warehouses are hard to come by in many cities. Most of the larger companies have snatched up the available warehouse space and made it difficult for smaller companies to find warehouses. Co-warehousing should help alleviate this problem. It'll allow companies of all sizes to find warehouse spaces that will work well for them.
It helps companies avoid renting more warehouse space than they need.
Since warehouses have been so hard to come by in recent years, some companies have been forced to rent out bigger warehouses than they really need. These companies have ended up wasting a bunch of space—and a bunch of money!—renting warehouses that are too large for them. Co-warehousing should help with this issue, too. It'll give companies a chance to find warehouses that will offer them just enough space to operate.
It provides flexibility for companies that only need warehouse space at certain times.
Some companies don't like the idea of being locked into long-term warehouse commitments. They don't need to have access to warehouses at all times. These companies are finding that co-warehousing is a great solution for them. They can pick and choose how much warehouse space they need and when they need it.
Whether you're interested in the possibility of co-warehousing or want a warehouse all to yourself, Affiliated Warehouse Companies can show you the best warehouse locations for your company. Call us at 732-739-2323 today to inquire about the availability of warehouse space in your specific area.