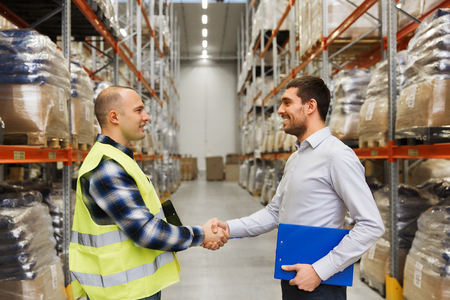 So you're thinking of choosing a potential warehousing partner. What are some key questions to ask them before doing business with them?
Put Your Warehousing Needs First
First of all, are they going to care about you and your product? You want to feel confident that your potential warehousing partner will take a strong interest in your product, such that they know the "ins and outs" of it. Will they send their workers to examine what you want to store at their place and see whether or not it's a good "fit?" Do they think they can handle and store your product well? They should be asking you about dimension measurements, sensitivity/fragility/safety considerations, the value of what you're storing, as well as any other special requirements you might have for them to consider. The more knowledge the warehousing partner has about your product, the better partnership you can form.
Do They Have Enough Space?
Next, you'll want to ask your potential warehousing partner if they have enough space and volume to handle your product. Also, do they have the right kind of equipment to handle your product? Do they have weights/scales in place? Do they seem efficient? Can they optimize their shipping area and transaction times on your behalf?
Do They Have Enough Personnel?
Of course, one of the best questions you can ask these days is if the facility has enough personnel to handle your product/the work you need them to do! Without workers, things don't get done… and even in mostly automated warehouses, people are still a vital resource to ensure things work properly.
Find Out About their Warehouse Management System
It's a good idea to ask about their WMS (Warehouse Management System), which should efficiently manage inventory transactions. Ask to see it in action! You need to make sure they have their act together, and that inventory control is a priority.
What Are Their Customer Metrics?
Look around for displays of customer metrics as well as internal metrics, so you know they take their job(s) seriously and care about quality work. Are they tracking on-time delivery? How about losses/damages? They should be.
Is the Warehouse Clean and Organized?
Finally, cleanliness and safety are important– so do a walk-through of your potential warehousing partner and see if they measure up to your standards… or not.
If you're looking for reliable warehousing solutions, learn how Affiliated Warehouse Companies can help.