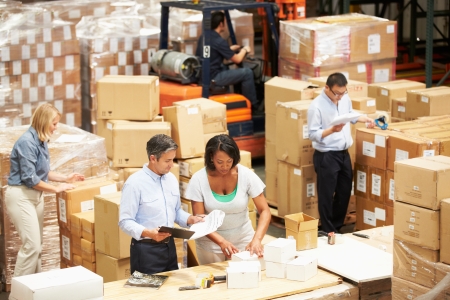 Is your company's warehouse as efficient as it should be? If not, it could be dragging down your business and taking a toll on your bottom line. To prevent this from happening, you should keep a constant eye on your warehouse operation and improve it in whatever ways you can. Here are some of the things that make up an efficient warehouse operation.
Shipments are received and processed quickly
When shipments arrive at your company's warehouse, there should be a system in place that allows for your warehouse employees to process them quickly. Each and every item in a shipment should be accounted for properly before it's moved into the main warehouse area. A running receiving log should document incoming shipments and keep track of everything that enters a warehouse.
Inventory is moved and tracked at all times
After shipments have been received and processed, they should be moved into your warehouse using forklifts, boom lifts, and other pieces of heavy equipment. This equipment should be operated by experienced warehouse workers who know that they're doing. Everything that comes into your warehouse should have a place to go, and it should all be tracked and monitored with an inventory management system.
Products are shipped back out in the most secure ways possible
In some instances, the inventory you bring into your warehouse will only stick around for a few days. In others, it'll sit in your warehouse for weeks or even months at a time. Regardless, your company should take all the proper precautions when shipping inventory back out. Products should be handled safely and monitored to prevent theft. There should also be a system in place to let you know what has left your warehouse and where it's going.
Warehouse safety is a priority day in and day out
It's going to be almost impossible to run an efficient warehouse operation without putting a safety plan into place. If your employees are working in a dangerous warehouse, they're going to cut corners and skip important steps that they should take. Make safety a priority in your warehouse, and you'll be able to keep it running efficiently.
Putting together an efficient warehouse operation starts with finding the right warehouse space. Affiliated Warehouse Companies can help your company locate a warehouse that will work for your business. Call us at 732-739-2323 today to jumpstart your search.