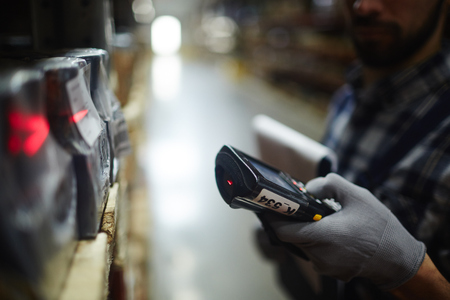 When your company makes the decision to rent warehouse space, you can keep almost anything that you want in it. But before you begin moving things in, you should take some time to learn about the different types of inventory that are most commonly kept in warehouses. Check out three types of inventory that you might want to consider storing in your warehouse space below.
Raw materials used to create products
Are there a bunch of raw materials that your company uses to create the products that you sell to your customers? You might want to think about storing these materials in one of the areas inside your warehouse. This will provide you with easy access to them if you ever need to get to them quickly to fulfill orders. It'll also keep them safe until you eventually need to use them as part of your production process.
Merchandise used to stock shelves in stores
If you sell the products that your company creates in stores, it's not a bad idea at all to store merchandise in your warehouse so that you can keep your shelves stocked. If you don't have easy access to merchandise and you run out of products in stores, your customers are likely going to get frustrated and find somewhere else to buy them. By storing merchandise in a warehouse, you can fulfill in-store purchases easier and ship products out to customers who choose to order them online.
Parts and products used to maintain and repair equipment
Does your company rely on a lot of manufacturing equipment to make your products? That equipment likely has a lot of different parts inside of it that make it go. Try to stock your warehouse with the various parts and products that you might need to maintain and repair your equipment. It'll prevent you from having to shut down your manufacturing process at any point to wait for parts and products to arrive so that maintenance and repairs can be performed.
Affiliated Warehouse Companies can help you track down a warehouse that can store all these types of inventory. Call us at 732-739-2323 today to check out warehouse locations in the U.S., Canada, and Mexico.