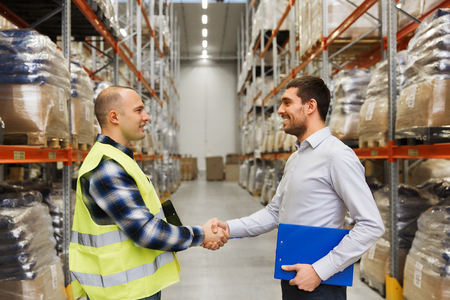 Running a business in the modern world, especially in the world we find ourselves in today, is complex. There are myriad things business owners and managers must worry about, often on a daily basis.
As such, it's vital to have professional partnerships you can rely on to help your company reach new heights and find success. This is especially true for those who partner with warehouses.
Here's what warehouses mean to your business.
They Provide an Optimal Storage Facility
When you're storing inventory, you want to make sure it's safe, organized and cared for by good hands. Moreover, you want to be able to store all of your goods in a central location that is conveniently set up to receive and distribute  goods to vendors and customers. By choosing the right warehouse, you will always know where your inventory is and that it will be processed by competent hands.
Moreover, the right warehouse partner help businesses with their quality control system, since you receive accurate updates on inventory that help your production processes. They also make it easier to make purchasing decisions and help meet the demand of your customers with real time data.
They Provide You With the Space You Wish You Had
Every business wishes they had more space…by working with the right warehousing partner, you're provided with the space you need to store excess goods, equipment or other materials pertinent to your business.
They Help You Maximize Value
For some businesses, there are certain times of the calendar year that are more important to their bottom line than others (think holiday shopping or instance). The right warehousing partner provides you the space you need so you can take advantage of those special times when business is exceptionally busy, and items need to to get in the right hands.
For many decades, Affiliated Warehouse Companies has helped businesses find the right warehousing partner for their needs…at no cost to you! With our network of reliable warehouses, we can find you a great partner anywhere in North America. For more information, contact us today.